After repairing vehicles for more than 32 years John McKenzie has the experience and expertise to ensure your vehicle is correctly repaired and road worthy. The team at
JM Smash Repairs
believe in good old fashion service, quality work, taking great pride in their work.
John McKenzie
Smash Repairs offers a full range of services for motor vehicle owners. Our fully equipped workshop and trained staff are able to take on most types of accidents / smash repairs.
Services include: but not limited to the following possible required repairs
Repairs to all makes and models
Mechanical and electrical repairs
Tyres, wheel balancing and alignment
Air Conditioning repairs
Brakes
Clutches
Exhausts
Tuning Diagnostics Services
Diagnostic Fault Finding
Quality Fleet Maintenance
Emissions Testing
Welding repairs
Engine Repairs or replacements
ABS Antilock braking system repairs
Alternators, Starter motors and batteries
24 Hour accident recovery service
Our spacious, modern workshop is manned by qualified staffs, who are very experienced in working on all makes of vehicle. The workshop is well equipped with the latest technology in equipment and tools necessary to work on today's vehicles.
Our aim is to complete such work with the minimum of delay and loss of on-road time, please ask for a estimate for any repair required.
The parts we use are quality assured and carries a 12 month manufacturer's warranty.
John McKenzie Smash Repairs keeps the process simple,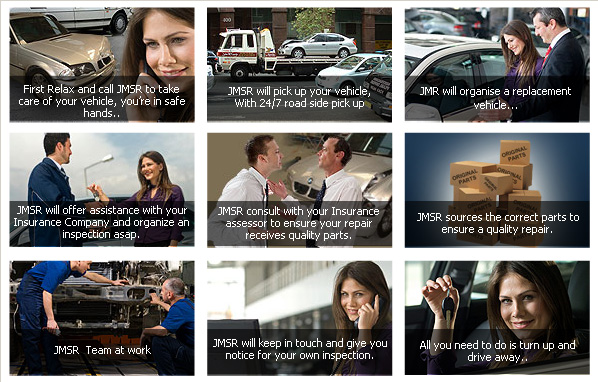 John McKenzie Smash Repairs takes a bad experience into a hassle FREE repair, it's what we do best!